Big Ten Club
 Master Schedule

Click on event name to RSVP

Date

Event

Location

Notes

August 26, 2013

Buy your Rose Bowl & National Championship Tickets!

The Rose Bowl
1001 Rose Bowl Dr.
Pasadena, CA 91103
Special pre-sale for current members, buy right away- will sell out quick

August 26, 2013


Big Ten Day at Dodgers Stadium





Dodger Stadium,

1000 Elysian Park Avenue

Los Angeles, CA 90012

 

Shortstop

1455 Sunset Blvd

Los Angeles, CA 90026
    213-482-4942

Cubs v. Dodgers, Bull Pen Seats, Sign up by August 14, 2013








September 18, 2013



Billingsley's Steak House

11326 W Pico Blvd.

Los Angeles, CA 90064




Back to Billingsley's, Open to all
---
President's Letter
Hello Big Ten Club Members, 
           What an exciting year! It is the 100th Rose Bowl game, and the BCS National Championship will be taking place in Pasadena as well. Due to our long standing relationship with the Tournament of Roses, we will be getting a ticket allotment for both games. This year only, we will be holding a special pre-sale of these tickets for members who have paid their 2013/2014 dues. You can purchase packages here starting August 26th. Make sure to buy your tickets right away, as they will sell out quickly.      
            Summer is not over yet so....take me out to the ball game, take me out to the park. That's right- the Big Ten are gathering at Dodger Stadium for a game versus the Chicago Cubs on August 26th. This event already has a lot of tickets purchased, and all tickets must be ordered by August 14, 2013, so sign up soon!
            We just celebrated our 67th Annual Caucus with the folks of the Tournament of Roses at the Tournament House in Pasadena. We shared video clips, Directors reported on their teams for this upcoming football season, and we talked about what we learned directly from the coaches and players at the Big Ten Media Days. A lot of the attendees took home items signed by their favorite Big Ten players and coaches.

            Haven't renewed your membership for the Big Ten Club yet? Well, now is the time! You must pay your dues by September 28th to be eligible to purchase Rose Bowl and BCS National Championship tickets, remain on our roster and mailing list, and participate in our "Pick the Finish Contest".  

Best, 
Kelly Reynolds
President, Big Ten Club of Southern California
---
Upcoming Club Events
---
     Buy Rose Bowl and National Championship Tickets!


On August 26, the Big Ten Club will start sales of Rose Bowl and National Championship Tickets to members who have paid their 2013/2014 dues. Make sure to buy your tickets right away, because they will sell out quickly!
---
Big Ten Day at Dodgers Stadium- Cubs v. Dodgers 8/26/13
                                          All tickets must be ordered by August 14, 2013
Take yourself out to the ball game and enjoy an evening of baseball fun with Big Ten fans.  While we have awesome field level seats next the Cubs bullpen, this event isn't just about baseball.  A networking area has been setup near our seats and with the football season starting a few days later, there will be plenty of football talk. 
This event is sponsored by the Big Ten Club of Southern California and local Big Ten Alumni chapters. 
What: Chicago Cubs vs. Los Angeles Dodgers with pre & post-game festivities at The Short Stop
Where: The Shortstop, 15 minute walk to Stadium, 1455 Sunset Blvd, LA, CA 90026
               213-482-4942
               Dodger Stadium, 1000 Elysian Park Avenue, Los Angeles, CA 90012       
When: Monday, August 26th, 5pm Shortstop, game at 7:10pm
Why: Over 100 seats reserved right next to the Cubs Bullpen!
The evening starts with cheap PBR on tap at the Shortstop and then off to see the Cubbies. 
Questions?  Email Lisa Winger:  lisa@winbach.com or call 310-709-3469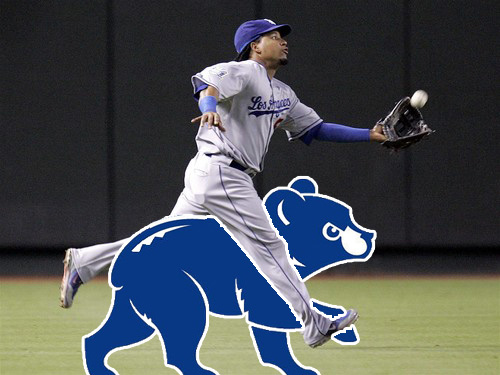 Click here to RSVP for Big Ten Day at Dodgers Stadium 
---
Q3 Board of Directors Meeting

Wednesday, September 18, 2013


** Back at Billingsley's!**

Bring ideas, provide feedback and share insights
Great way for past Presidents, Officers and Directors to connect
Key Topics
Officers Reports
Fall Events - Big Ten Cocktail Party, Rose Bowl Activites, Holiday Party 
New Business/Old Business
Director Updates

When
6pm – 7pm:  Cash Bar, Networking, Mingling, Traffic Buffer
7pm – 9pm:  Meeting and Dinner
Add an Agenda Item
If you would like to add an item to the agenda please email Emily Sauter at secretary@bigtenclub.com by Sept 11th
Dinner Cost: $26 ($28.29 with Eventbrite fees)
Includes salad, potato, entree, dessert, and a non-alcoholic drink.
Director Responsibilities
Directors are required to attend the board meetings.  Schools are required to co-sponsor a Big Ten Club event every 2 years.
Director Update - Guidelines
Each director will have an opportunity to provide a 2 minute update at the end of the meeting.  Please limit comments to topics that are relevant to other schools or the BIG TEN CLUB.  If you need additional time, add an agenda item.
Questions, Comments, Update Contact Information
 Emily Sauter secretary@bigtenclub.com
---
Renew today and don't forget to spread the word about this extraordinary organization.
Big Ten Club Contact Cards
2012-13 version now available
Big Ten Club Members -- We printed new Club business cards for our members to have and pass out to interested parties and prospective members.  We also established a permanent BTC mailing address and phone number for contacts.  These cards are excellent for chance meetings and to get people interested in the Big Ten Club.  Send an email with your mailing address to secretary@bigtenclub.com and we'll send you some....help us spread the good word about the Big Ten Club!