Big Ten Club
 Master Schedule

Click on event name to RSVP

Date

Event

Location

Notes

May 18, 2013

Max's Sports Grill
18862 Beach Blvd.
Huntington Beach, CA 92646

OC Event, Free

June 12, 2013

 The Meeting Room

2999 Overland Ave., Suite 205A

Los Angeles, CA 90064


New location, open to all members


July 3, 2013

Hollywood Bowl

2301 N. Highland Ave.

Los Angeles, CA 90068

BTC Annual Concert & Picnic, Co-sponsored by Penn State, Order tickets by May 24


July 20, 2013

Dorothy Green Park (Near Life Guard Towers 25 & 26)
End of Ocean Park Boulevard
Santa Monica, CA

Summer Beach Party

August 26, 2013

The Short Stop
1455 Sunset Blvd
Los Angeles, 90026

Bull Pen seats
---
President's Letter
Greetings from Chicago! 
Person of the Year 2013- what a treat!  Mark Murphy was a very worthy honoree.  He shared some great stories of his many successful careers with us.  We needed a strong candidate to match up with our Member of the Year, Jim Jacobs!  It was a full house and great to see everyone who was able to attend.  
We had a fantastic turnout at the LA Foodbank as our annual volunteer effort continues to grow.  Thanks for giving back, BTC!
OC Folks... You have been asking for an event and we are answering!  Check out the Big Ten Happy Hour being co-hosted with University of Wisconsin's Orange County Club.  It's an event you won't want to miss!
Reserve your tickets now for Josh Groban at the Hollywood Bowl.  Thanks for co-hosting, Penn State!  A picnic, Groban, some fireworks and a great time with your favorite Big Ten members!  Time is running out!  You must order tickets by May 23rd.  Hurry, it's Josh Groban!!!  
We would like to continue our efforts to grow.  Reach out to fellow Big Ten Alumni and let them know about all the club has offered you.  Sign them up here!
Wishing you all a very Happy Memorial Day!  Do something memorable!
Best, 
Kelly
aka "The Prez"
Your President is available.  Feel free to reach out with questions, concerns, ideas, etc.  president@bigtenclub.com
---
Upcoming Club Events
---
Big Ten Happy Hour in the OC - 5/18/13
Feeling football withdrawal?

Miss chatting with Midwestern folk?

Enjoy good appetizers and a good brew?

Well, we have just the cure for you!

Who: All Big Ten alums, as well as family, friends, and anyone who appreciates the Big Ten!

What: Happy Hour

Where: Max's Sports Grill
             18862 Beach Blvd.
             Huntington Beach, CA 92646

When: May 18, 2013 5-8 pm

Why: To have fun!

Please RSVP so we can give Max's a headcount.

Questions? Contact Emily Sauter at eksauter@gmail.com

---
Summer Board of Directors Meeting - 6/12/13
**New location**
The Meeting Room
2999 Overland Ave., Suite 205A
Los Angeles, CA 90064

Attend the Big Ten Club Directors Meeting!
Bring ideas, provide feedback and share insights
Great way for past presidents, officers and directors to connect
Key Topics
Officers Reports
Spring Events - Person of Year dinner, Food Bank Community Service Event,
Big Ten Happy Hour
New Business/Old Business
Director Updates

When
June 12, 2013

6pm – 7pm:  networking, mingling, traffic buffer
7pm – 9pm:  meeting and dinner
Add an Agenda Item
If you would like to add an item to the agenda please email Emily Sauter secretary@bigtenclub.com by June 10

Dinner Cost: $25

Director Responsibilities
Directors are required to attend the board meetings.  Schools are required to co-sponsor a Big Ten Club event every 2 years.
Director Update - Guidelines
Each director will have an opportunity to provide a 2 minute update at the end of the meeting.  Please limit comments to topics that are relevant to other schools or the BIG TEN CLUB.  If you need additional time, add an agenda item.
Questions, Comments, Update Contact Information
 Emily Sauter secretary@bigtenclub.com
Go Big Ten!
---
July 3rd Fireworks Show at the Hollywood Bowl Rocks!

**RSVPs must be received by May 24**
Co-hosted with Penn State Alumni of Los Angeles

Grab some friends, show up early, bring bottle of wine & a picnic basket, and enjoy the company of good Midwestern schooled folk.
This annual celebration includes patriotic music, special guest star Josh Groban, and awesome fireworks.   
Pre-Concert Picnic - 5pm-7pm
Location: Camrose Park - we tables reserved directly adjacent to the Hollywood Bowl parking lot.
BTC will provide:  limited hor d'oeuvres  and beverages 
Ticket Pick-up:  Tickets will be distributed during the Pre-Concert Picnic
Concert - 7:30pm - 10pm
Seat Location:  'Super Seats', Section H & J1 
Tickets:  Ticket priority is based on sale date.  Purchase tickets together to ensure adjacent seating. Tickets must be ordered on May 24, so no ticket orders will be accepted after May 24.
Questions?  Len Roth, Event Chairman, 818-609-7575 x242, fnclpro@aol.com
Click here to RSVP for July 3 Fireworks Show at the Hollywood Bowl Rocks!

---
Big Ten Beach Party 7/20/13

Like hanging with Big Ten alumni and friends in the California sun?
Join the Big Ten Club, Big Ten Alumni and Friends for some Beach and Bar fun.  With football season just around the corner, this event is a great way to reinvigorate the Big Ten spirit and rivalry. 

The day starts at the beach with games, music, and great tanning weather. Afterwards we will be walking to a local bar for some fun!!
Beach Fun: We will be organizing volleyball, frisbee, and kickball games for those interested or simply enjoy the rays and music we will be blasting. 
Gameplan: 
12:30- 3:30  - Beach Fun
4 - 6 - Bar Fun -Finn McCools
What to Bring: Bring your favorite beach toys, towels, sunscreen, water, swimsuit, dry clothes, beverages/snacks to share. There is a Perry's Cafe nearby for those who wish to purchase refreshments.
Drinking on the Beach:  Drinking alcohol in public is not allowed in Santa Monica.
Bar Fun:  After the beach, we will stroll over to cool off with a cold beverage in the shade at FinnMcCools. They will be offering all off their happy hour specials from 4pm - 6pm.
Who: Big Ten Alumni, Friends, Fans Family
Where Exactly?: We will be setting up in the sand near Dorothy Green Park, which is at the end of Ocean Park Boulevard. Look for the giant red, white, and Bucky flag.
Cross Streets: Ocean Park Blvd and Barnard Way
Party is On the Beach - Near Life Guard Towers 25 & 26
Look for the Pop-up Tent and Folks Wearing Big Ten Gear

Where to Park: The closest place to park is in one of the giant lots north or south of Dorothy Green Park. Public Beach Parking is located along Barnard Way. Arrive early to ensure you get a space!

Click Here for location of the Parking Lots

Questions: Robert Webb 858-722-4574 vicepresident@bigtenclub.com
Click here to RSVP for Big Ten Club Beach Party

---
Big Ten Day at Dodgers Stadium- Cubs v. Dodgers 8/26/13
Take yourself out to the ball game and enjoy an evening of baseball fun with Big Ten fans.  While we have awesome field level seats next the Cubs bullpen, this event isn't just about baseball.  A networking area has been setup near our seats and with the football season starting a few days later, their will be plenty of football talk. 
This event is sponsored by the Big Ten Club of Southern California and local Big Ten Alumni chapters.
What: Chicago Cubs vs. Los Angeles Dodgers with pre & post-game festivities at The Short Stop
Where: The Shortstop, 15 minute walk to Stadium, 1455 Sunset Blvd, LA, CA 90026
            213-482-4942
               Dodger Stadium, 1000 Elysian Park Avenue, Los Angeles, CA 90012      

When: Monday, August 26th, 5pm Shortstop, game at 7:10pm
Why: Over 100 seats reserved right next to the Cubs Bullpen!
The evening starts with cheap PBR on tap at the Shortstop and then off to see the Cubbies. 
Questions?  Email Lisa Winger:  lisa@winbach.com or call 310-709-3469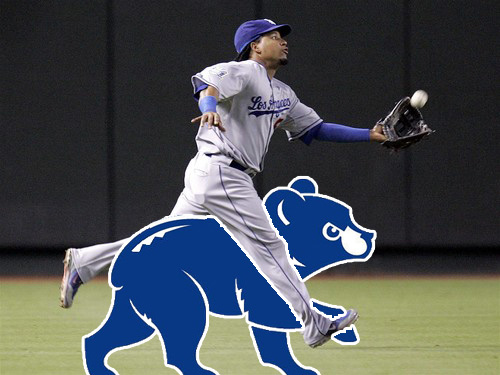 ---
Renew today and don't forget to spread the word about this extraordinary organization.
Big Ten Club Contact Cards
2012-13 version now available
Big Ten Club Members -- We printed new Club business cards for our members to have and pass out to interested parties and prospective members.  We also established a permanent BTC mailing address and phone number for contacts.  These cards are excellent for chance meetings and to get people interested in the Big Ten Club.  Send an email with your mailing address to secretary@bigtenclub.com and we'll send you some....help us spread the good word about the Big Ten Club!
Comments